An artistically driven yet modern clothing brand crafted in Marrakech.


Description
Fil de Vie website design & development, 2019

Sharon works intimately with Berber and Marrakesh women, whose renowned embroidery melds poetic artistry with her love of mythic motifs and romantic archetypes. Highlighting the voices of local artisans was vital too, and this small batch capsule conjures a woman whose confidence, self-possession and free-spirited nature speak to storied notions of femininity, heritage, alchemy, and self-expression.

After recieving the initial desktop design direction that was established by The Girls Creative, Good & Gold collaborated to design a responsive mobile design and build the user interface for a seamless e-commerce interaction.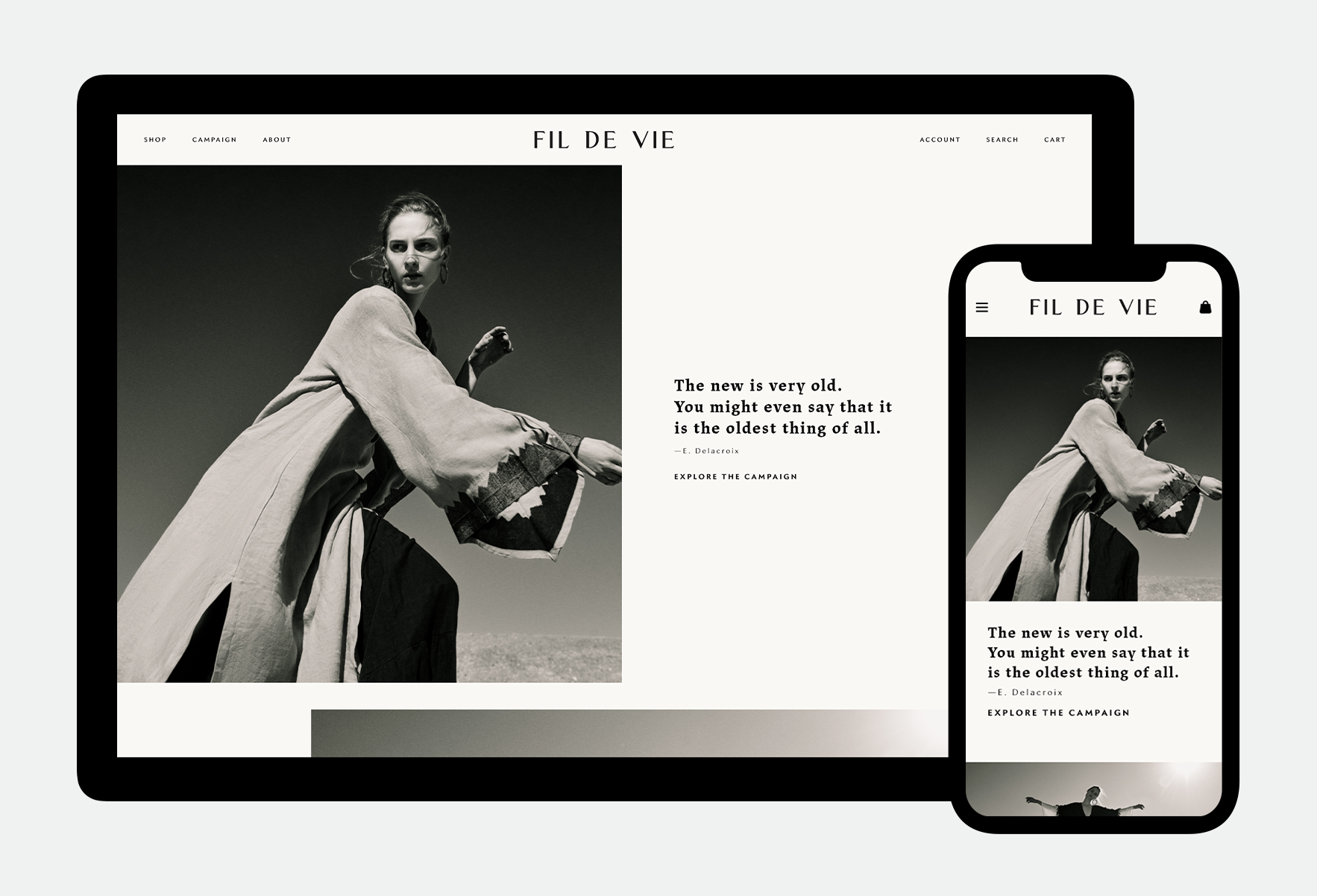 Derived from "thread of life" in French, designer Sharon Lombardo's global adventures inspired the Fil de Vie collection. Combining this innate romanticism with Morocco's folkloric craftsmanship, Fil de Vie's unique curation of season-less heirloom-style pieces are handmade to stand the test of time, spark the imagination, and liberate the women wearing them.